Congratulations to all our very talented high school artists that won at the art conference. There were about 270 entries into the show and our artists placed 12 times. Great job!
Sophia 1st Pastels for pomegrante.
Story 1st Acrylic for mushrooms.
Katelyn 1st Oil Painting and Best of Show for smokey half skull.
Jocelyn 2nd Watercolor for bee to shell.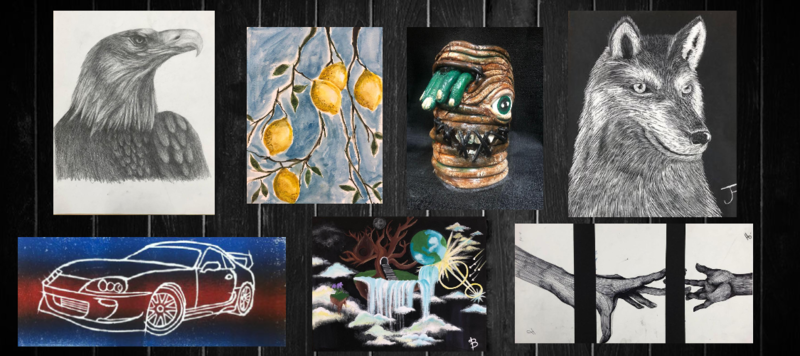 Katelyn 1st Graphite for eagle.
Andrew 3rd Printmaking for car.
Sophia 3rd Watercolor for lemons.
Hope 4th Handbuilt Pottery for mummy/monster with fingers in forehead and sewn mouth.
Hope 3rd Acrylic for waterfall, cloud, and tree surreal painting.
Jocelyn 4th 2D Misc for wolf.
Jocelyn 3rd Ink for hands.