Eighteen of our students attended the National FFA Convention in Indiana. Students attended general sessions and watched 3 of our members (Ty Roethemeier, Dallas Kleiboeker, and Donell Kleiboeker) receive their American FFA Degree.
Gavin King was part of the National FFA Band that performed at the convention.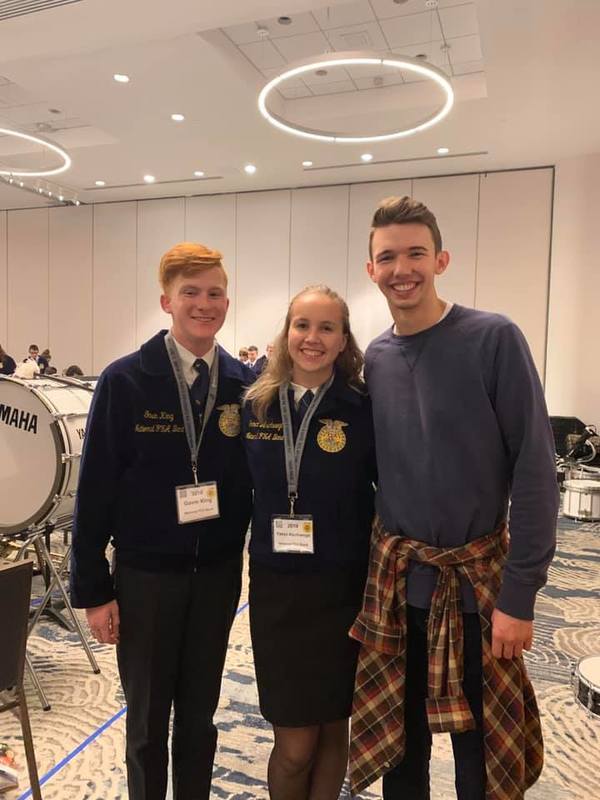 Check out Pierce City FFA on Facebook and Twitter for more info, pictures, and videos.