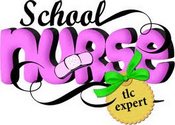 Kym Ward
Email: kward@pcschools.net
Elementary Phone: 417-476-2255
Elementary Fax: 417-476-5446
Middle/High School Phone: 417-476-2555 ex.3100
Welcome! My job, as the School Nurse, is to promote the maximum physical, social, emotional, and educational growth of children by providing, on school site, direct health services, health education, consultation for faculty and staff, and health promotion/prevention for staff and students. Have You Updated Your Child's Emergency Contact numbers? Incoming Kindergartners and 8th grade students, must have an up-to-date copy of their shot records in the Nurse's office.
Helpful Websites and Videos