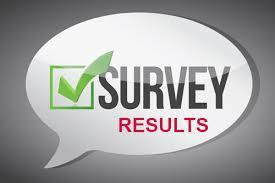 Survey Results
PC Schools
Friday, July 10, 2020
Pierce City educators are working throughout the summer to prepare for our students' return to school and learning in August. Our goal is to provide high-quality instruction and learning opportunities in a clean and safe environment for students and staff. Our Re-Entry Task Force Committee, is planning for a variety of scenarios so we can best prepare to provide school in-person, virtually, or maybe some of both, depending on guidance from the local Health Departments. During our planning, we are considering the feedback our parents, teachers, and community have provided. Our return to school plan will include heightened levels of cleaning and disinfection, additional times for students and staff to practice hand hygiene, physical distancing where possible, and guidance on the use of personal protective equipment, like face coverings. We are assembling the best information we have at this time on various topics involved with opening school and the Pierce City School District will be working with the local Health Departments.
More information will be shared in the coming weeks. As always, we appreciate your patience during this time of uncertainty.
Survey Results can be viewed below by clicking the link.