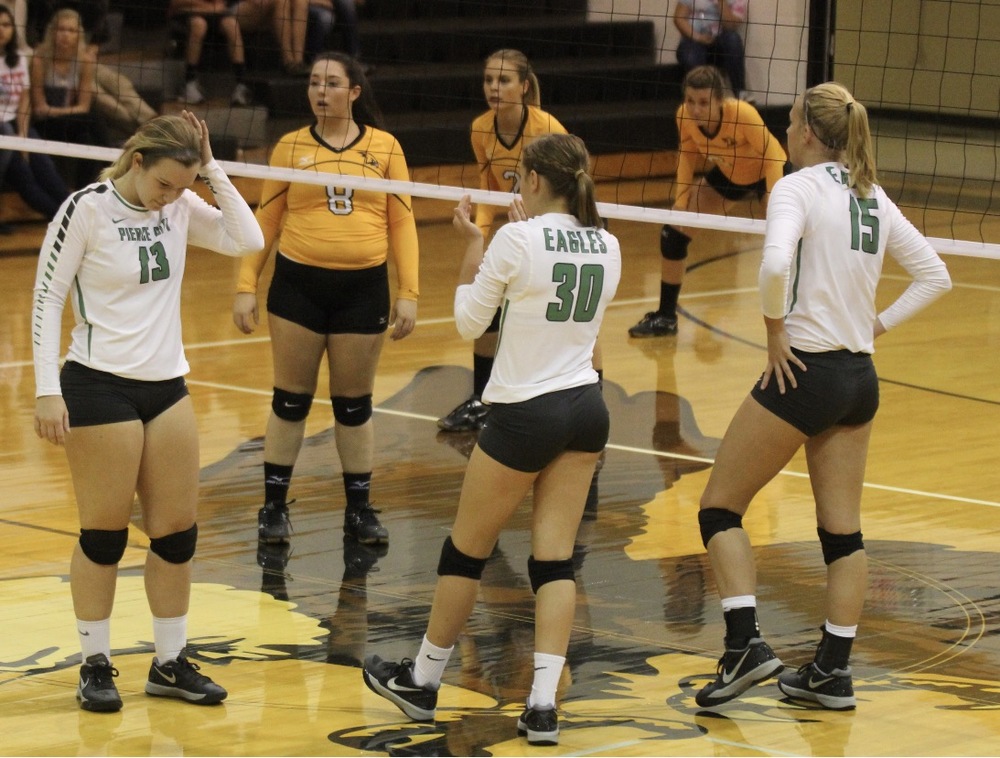 Pierce City Lady Eagles for the Win!
Lexi Eck
Tuesday, August 29, 2017
The Lady Eagles started the week off by traveling to Purdy to take on the Purdy Lady Eagles. The girls came out on top both sets to take the win. Our girls came out and played hard. The momentum was on our side the whole game. The scores were: 25-13 and 25-23. The Lady Eagles are back in action Thursday at home vs. Lamar. Our theme that night will be Green Out.
Stat Leaders:
Lexi Eck: 7 Kills
Belle Golubski: 2 Block Stuffs
Kenzie Portillo: 14 Digs
Emily Drollinger: 9 assists
PHOTO CREDIT: Michelle Eck